News
**** WIN A PRIZE ****
READ OUR WEEKLY NEWSLETTER
Saturday 1st April
ISAF/RYA Offshore Safety Course
There are a few places left, if you are interested please contact Mike Rozier on 07718 077637
June 10th/11th
THE IRC SUSSEX CHAMPIONSHIP REGATTA, BRIGHTON
This is an IRC rated event so entrants are encouraged to have a valid IRC certificate; however, if you do not yet hold one of these, it is easy to get one by either contacting the RORC rating office direct on
01590 677030 or to benefit from a discount, apply online at https://www.rorcrating.com/myirc-2017
FURTHER INFORMATION
Please contact via the event web site. www.IRCSussexChamps.org
Saturday 8th April
Pevensey Bay Sailing Club
Come and join local Olympic sailor Nikki Boniface and her team mate Tom Phipps for an evening of good food, great entertainment and a chance to be part of their new Olympic journey
For more information and ticket enquiries please contact nikkiboniface@icloud.com
Saturday, 13th May
COMEDY NIGHT with MC Jim Grant
BRIAN DAMAGE & KRYSSTAL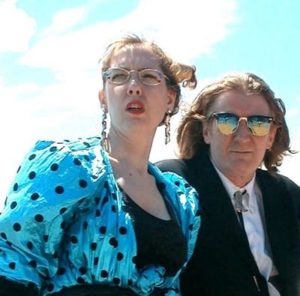 Brian Damage & Krysstal are a unique comedy double act based in London. Blending music, deadpan comedy and silliness they have been working together on the London Comedy Circuit for the last five years. In that time they have performed not only around the UK but also in Germany, South Africa and Australia.
Right now they are back in London after a very successful Melbourne and Edinburgh Festival
Jongleurs act of the year 1998
"The Best of The Fest"
"Jongleurs"
"Melbourne Comedy Festival Just For Laughs"
" – as daft and charming as they are funny…"The Stage (Aug 2002)
"Brian Damage is a legend on the London Comedy Circuit….cracking deadpan act." Chris Wilson – StandUpCom Magazine 2001
" Always enjoyable…. incredibly funny…. His 'Buddy Holly plays Oasis' is a gem" Chortle (The UK Comedy Guide 2000)
"If you like daft stuff you'll love this new album… by Brian Damage and Krysstal" TIME OUT (London 2001)
PHIL REID
TV appearances
Shameless Channel 4
Hollyoaks Channel 4
Burger King Advert
He has also supported the likes of Jason Manford, John Bishop and Keith Harris.
KEVIN KNIGHT
visually impaired comic with 15 years experience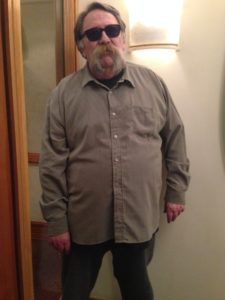 MC: JIM GRANT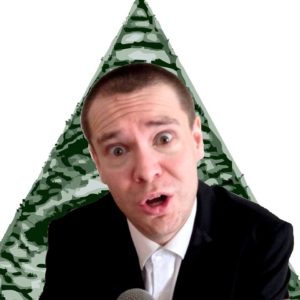 Jim is a solid act and experienced mc.
Jim has played clubs, corporates and festivals, all over the U.K, Jersey, Canada and the U.S. He is available for live work, corporates, TV, radio and voice-overs and also drives. His act can also be "clean" if required. His likeable style has made him very bookable and has earned him many compering residencies.
Jim mcs and does sets for Jongleurs, comedy cafe, kings head and many others
Clips:
TV/RADIO WORK:
Has his own live show 4pm every wednesday on Radio Lewes, " Beyond The News"
Daily Telegraph Award Regional Runner Up 2001
Guest presenter for Sky TV
Stand Up Britain ITV,
Personality Driven AUDI CHANNEL
BBC Radio Sussex Breakfast Show
Talksport Radio, Ian Collins Show
Express FM Drivetime with Adrian Knight
"A very witty and knowledgeable presenter" Sky TV Feb 08
"Very, very funny headliner" BBC Radio, Carrie Cooper, June 2007
"Jim Grant walked on stageas he told joke after hilarious joke, and brilliantly
responded to talkers in the audience" SQ MAGAZINE 2011
"Jim certainly has enormous presence, combined with a razor wit, means he's perfect for compering" – East Magazine Feb 2003
"Sparky regular compere, Jim is a master of getting the crowd going." – Herald March 2003
"Very funny and a highly competent MC" – Source Magazine Feb 2004
"A long applause for his set." – Royal Stratford Theatre August 2004
"A born communicator" – East Magazine March 05
"Really enjoyed his set" Alistair McGowen June 09
Sovereign Harbour Yacht Club Ski trip
Winter 2017/2018
Organisers: Nigel and Hayley Pipe
At this early stage we only need to know how many people would be interested in coming along, we can arrange with Neilson for the best package, they also offer a RYA discount.
WHEN: One week – somewhere between late January and mid-February, definitely will not be during school holidays.
WHERE: Sauze D'oulx in Italy, province of Turin – Neilson Hotel 'Edelweiss'
This is our preferred destination; we have been there previously and found both the hotel and resort to be very suitable for all skiing abilities.
To register your interest please speak to Nigel at the Yacht Club or call Nigel or Hayley on 01323 768587   –  Nigel (07970 282 311)
before 12th March